EMPOWERING
TEENAGERS
ON THE AFRICAN
CONTINENT
..with the mindset, skill-sets, and emotional intelligence to thrive in the 21st century.
ZLEAD is a purpose-centric thought leadership content platform and community for youth on the African continent aged 13 to 25 years.
Our content, platforms, programming, community, and immersive experiences focus on these pillars:
Sign up and we will keep you in the loop on the exciting projects we're working on, updates on our upcoming Gen Z Summit, youth leadership workshops, and opportunities for you to get involved with Z Lead!
How do we make sure teens and youth today are happy AND successful AND grounded? How do we best prepare them to lead, communicate, and collaborate with empathy and compassion? How do we make sure that we are supporting them to fulfill their potential?

More importantly, how do we make sure Gen Z today, on the African continent, develop their skills and mindsets to develop and impact THEIR OWN communities and countries?
WE EXIST TO ANSWER THESE QUESTIONS...
Z Lead is a purpose-centric thought leadership content platform and community for teens and youth on the African continent aged 13 – 25 years old (today's Gen Z). We are committed to building a generation of purpose-driven leaders that will be equipped with the mindset, skill-sets, heart-set, and emotional intelligence to make sure the continent of Africa prospers.
Our content and experiences include social media platforms, audio-visual content, workshops, events, immersive experiences, spaces, and resources to support future-readiness in our youth.
WANT TO CONNECT
WITH GENZ?
Are you a brand/organization looking to connect with Gen Z? Have an idea or brief? We can help you!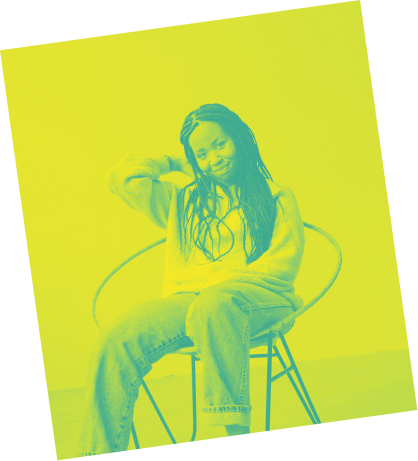 Interested in partnering with us to support
our programs empowering Gen Z in Africa?
"We are building a nation of bright lights and we're starting early."
Together we can inspire youth to feel excited and well-prepared for the future. Some of the things we are working on are:
Our learning and leadership community for Africa's youth. 
How you can be a part of educating, empowering, and directly impacting the mindset of Africa's future leaders.
A 2 day high impact, high energy immersive experience for youth focusing on learning, leading, and living. Offering the most cutting edge ideas, resources, and opportunities for teens to practice 21st century skills crucial to the future of work: collaboration, communication, critical thinking, creativity, and character.
PREMIER SPONSOR
Annual donation for brand partnership across all platforms for a year.
IMPACT SPONSOR
Sponsor the development and execution for a particular initiative.
A podcast on learning, leading, and living with purpose for youth.
DAY SPONSOR
Gift half day or full day leadership workshops for 50 teens.
A digital magazine on what's happening with youth changemakers on the continent.
Z SUMMIT SPONSORSHIP
get in touch to be a part of a cutting edge event dedicated to youth empowerment and the future of learning and leading with impact.
Co-working, incubation, collaboration, and innovation spaces for youth across major cities in Africa, complete with program offerings, workshops, and events.
As advocates for education that goes beyond the classroom, we extend a warm invitation to schools seeking meaningful partnerships to bring Z LEAD's transformative workshops and events to their students.
If your school is passionate about fostering transformative leadership skills and empowering students for success, Z LEAD is the perfect partner. Let's embark on a journey to unlock the leadership potential within your students and shape a future where empowered leaders thrive.